A comparison of internal communication channels - why the employee app is ahead of the rest
The world of work is in a state of continuous change. In the past 20 years alone, the most comprehensive changes since industrialization have taken place. Along with the world of work, the challenges for companies are also changing: New forms of work such as mobile work and home office contrast with the high global proportion of employees without a desk (around 80%) and outdated solutions such as the intranet. Companies are finally recognizing the importance of internal communication more and more. But how can all employees be reached directly and across all locations? Are there tools that do not disadvantage any target groups within the company? Which channels can even be used to improve employee satisfaction? In this article, we take a closer look at the most popular channels for internal communication and show why a modern employee app is ahead of the game.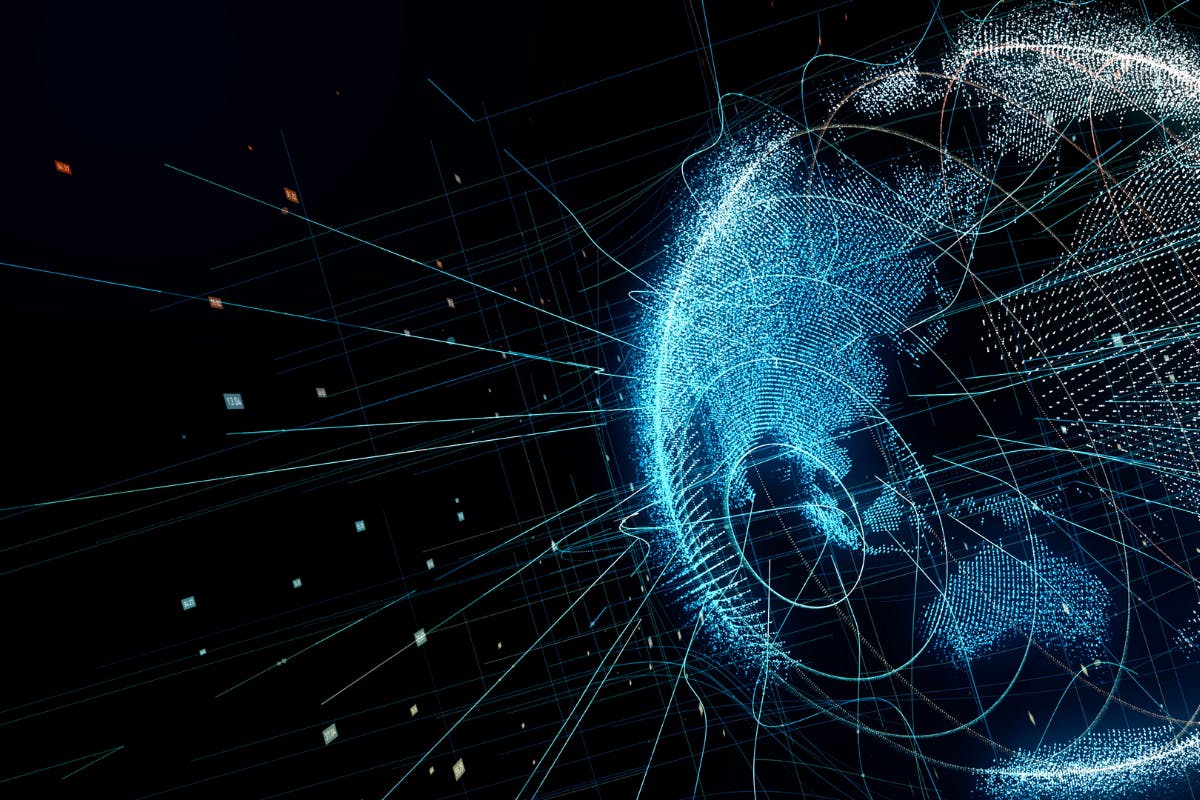 3 reasons why internal communication is important
Well-functioning and strategically planned internal communication is an important guarantee for the success of work processes, strengthens employee loyalty and team culture, and also has a positive economic impact.
1. Employees expect functioning and transparent internal communication
A functioning flow of information within the company is extremely important to employees, as a reliable information structure forms the basis for the success of all tasks in day-to-day business and for successful cooperation. At the same time, employees derive a high degree of motivation from the feeling that they belong and that they are valued as an important member of the company through target-group-oriented internal communication. Appreciative communication also means that employees are informed of important news through internal channels and do not have to read about it in the press.
In a study conducted by the University of Hohenheim, the employees surveyed stated, among other things, that internal communication was important or very important to them personally (91.5%)[1].
2. Bridging the gap and motivating
Around 80 % of employees worldwide work away from their desks[2]. The problem: These so-called "non-desk workers" are not reached by conventional channels such as e-mail and do not receive relevant internal information in a timely manner. In addition, desk workers benefit from a constant stream of new tools and programs, while their colleagues in the warehouse or on the shop floor usually see no change: They still obtain information via notices on the bulletin board. Given the necessary tools, internal communication should aim to bridge the gap within the company and reach all employees regardless of location.
Functioning internal communication that takes every team member seriously has an impact on the satisfaction of employees, who feel valued and derive a large part of their motivation from this. The study participants at the University of Hohenheim came to the same conclusion: 90.7% consider internal communication to be important or very important for employee motivation.
3 Strengthening collaboration and ensuring corporate success
The way in which companies work together has also changed over the past few years and in the course of New Work. Whereas in the past there were fixed departmental structures in which individual project steps were processed one after the other by the departments, project work is becoming increasingly dominant in modern companies. For each project, competent employees, e.g. from marketing, HR, IT or product development, are brought together in highly specialized, interdisciplinary teams. For smooth and efficient collaboration, internal communication must also be set up efficiently and intuitively using the appropriate tools. 88.8% of the study participants at the University of Hohenheim describe internal communication as important or very important for efficient collaboration within the company.
But functioning internal communication also has an impact on the company's success. In retailing, for example, well-informed employees:inside can act much more comprehensively and customer-friendly on the floor - a clear competitive advantage. In addition, well-informed employees feel particularly valued and build up a strong bond with their company, which reduces fluctuation costs.
Internal communication: communication channels in comparison.
A modern internal communications concept should firstly reach all employees in the company across all locations and also inform them with content that is relevant to them.
To do this, it is important to:
know and understand your target group (what concerns, fears, wishes and problems do the personas in the company have?)
know who communicates with whom about which content
analyze what role communication plays in the daily workflow
recognize which difficulties are clearly due to poor internal communication
We present below the most popular communication channels that are still used in companies today.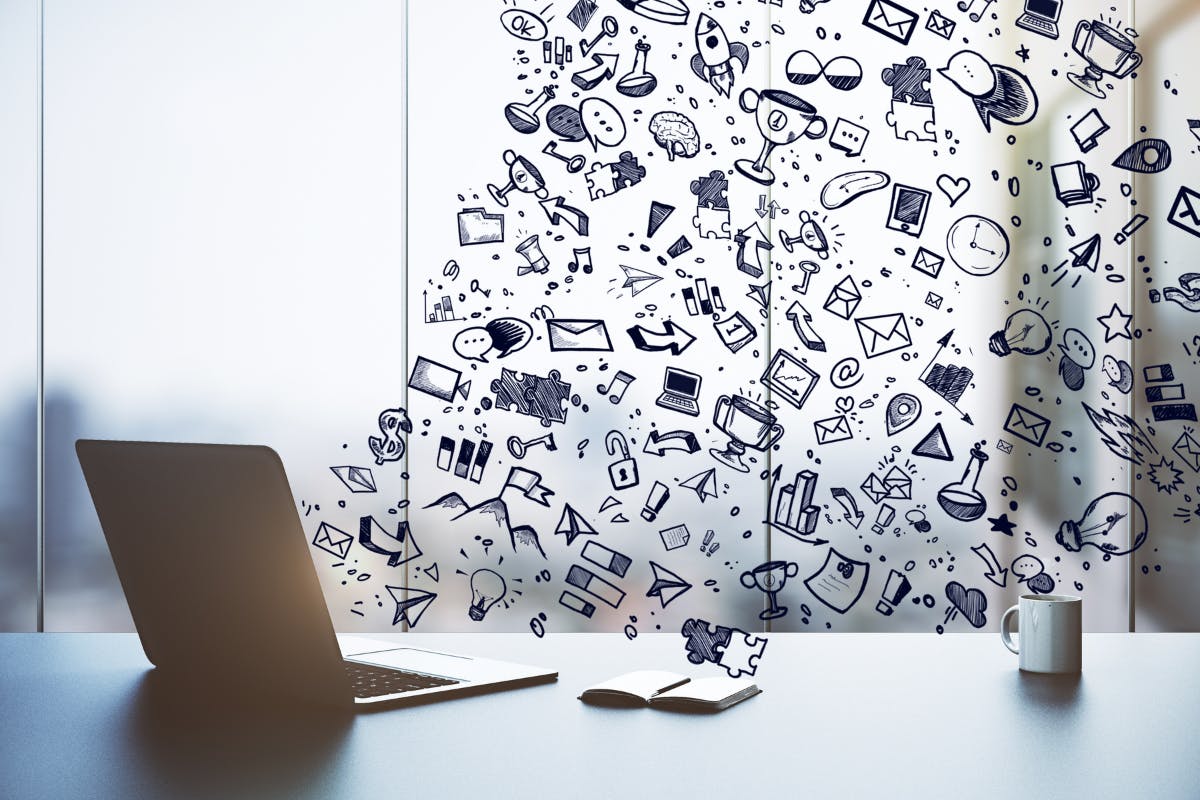 E-Mail
Classic e-mail is probably the most widespread channel of internal communication. It is inexpensive and offers the possibility of distributing information widely, for example by means of newsletters. However, e-mail can be frustrating for both the author and the addressees. Individual target groups do not feel addressed by the content. In addition, there is no way for the author to receive feedback on the painstakingly compiled information. Another problem is that many employees, especially those who do not have a (fixed) desk, are excluded from e-mail communication unless they can be reached via their private account. This is not a good solution not only from the perspective of data protection, but also from that of the works council.
Bulletin board
Hard to believe, but true: many companies still use the bulletin board or notices in the break rooms for internal communication. Particularly in warehouses, production or even in hospitals and care facilities, where employees work without a desk, notice boards are used. Not only is target group-specific communication impossible on bulletin boards, employees have no way to respond to messages or provide information themselves. Furthermore, additional walking distances are created for the staff, who always have to "pick up" the latest news. Last but not least, notices such as shift and vacation schedules with private data such as name, address, date of birth and telephone number are also highly questionable from a data protection perspective.
Blog and employee newspaper
Many companies still believe that they have already done a lot for functioning internal communication with an internal blog. It is true that the advantage over bulletin boards and e-mail is that current information, for example, is always displayed first. But even a blog offers neither the possibility of targeted nor botton-up communication and is often not read by employees. The same applies to an employee newspaper, which can also quickly incur annual costs in the five- to six-figure range.
Intranet
Even today, numerous companies still use an intranet solution. Unfortunately, the platform is usually not only outdated and, like a blog, offers no opportunity for interaction, but is also poorly maintained: Documents can no longer be found after a while, quickly become confusing and, apart from the cafeteria menu or the internal telephone list, are hardly used.
Employee meeting
The probably oldest channel of internal communication offers the pleasant possibility of direct real exchange, but this is also the limiting factor. Not all employees can always take part in the meeting, rooms have to be made available, and seating and catering have to be provided. This results in high costs. There is also no possibility of specifically addressing the wishes and problems of individual persons within the framework of a purely top-down event.
Private Messenger
Nowadays, almost everyone can be reached at any time via their private mobile device. Since employees cannot be reached via the classic channels of internal communication and are also unable to exchange information, many resort to private messengers out of necessity. Unfortunately, this is the reality in retail or warehouses. But the use of private messengers is not a suitable solution from a data protection perspective.
The Best Solution: Employee App.
Employees want a targeted internal communication solution that enables both bottom-up and top-down communication, reaches all employees in the company, and is also easy and intuitive to use. An employee app is an efficient and collaborative tool that can be used on the go and does not require business end devices for use. Despite being installed on employees' private end devices, the app meets all the requirements of the European General Data Protection Regulation (GDPR) from implementation to daily use. The app is also unobjectionable from the works council's point of view - notifications can be deactivated at any time; monitoring of working hours and performance is not possible. Employees of all ages are familiar with the intuitive use from private messengers and networks and can therefore use the tool immediately and efficiently.
The employee app combines the advantages of all other channels in its functionality and offers much more:
Newsletter distribution to specific target groups
Reach all employees across locations with just two clicks
Chat and group chat function for immediate exchange
High level of interaction through liking, sharing and commenting on posts
Contributions can be created by employees themselves
Acceptance and benefit of internal communication can be measured directly (likes, comments, etc.)
Operational employees can directly feed back their competencies and, with their ideas directly from practice and critical process analyses, enable the company to achieve high savings in terms of time and costs.
More information about the features of an employee app can be found here. You can find out how to convince the works council of an employee app in this article.
[1] Source: "Internal Communication as Perceived by Employees Results of a Survey" (http://opus.uni-hohenheim.de/volltexte/2009/389/pdf/Kommunikation_und_Analyse_Band_7.pdf)
[2] Source: http://desklessworkforce2018.com/