Simplicity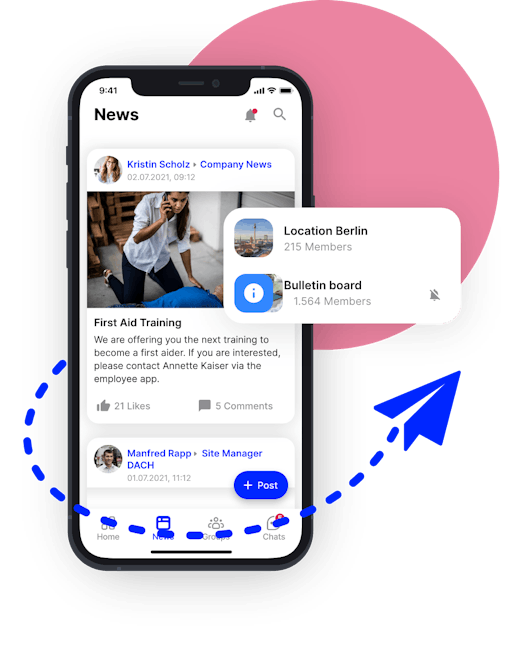 The best and easiest employee app
Bulletin boards are old news. Your own employee app is the easiest way to inform all employees. Reach the entire workforce with just two clicks and replace outdated systems like bulletin boards & terminals. Today you can display notices digitally in the newsfeed. Even less tech-savvy users can find their way around the app immediately without any instructions.

Connection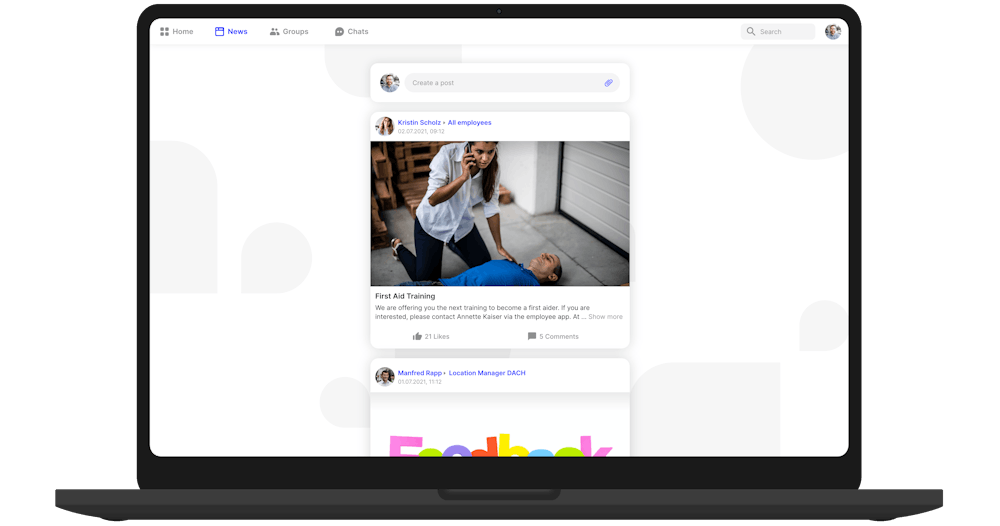 The employee app connects the entire workforce
Imagine being able to motivate your employees to new heights of performance by increasing employee engagement. Your own employee app is the most efficient and secure way to keep all employees informed and connected, regardless of your location. This way you strengthen the feeling of togetherness and create closeness between all colleagues.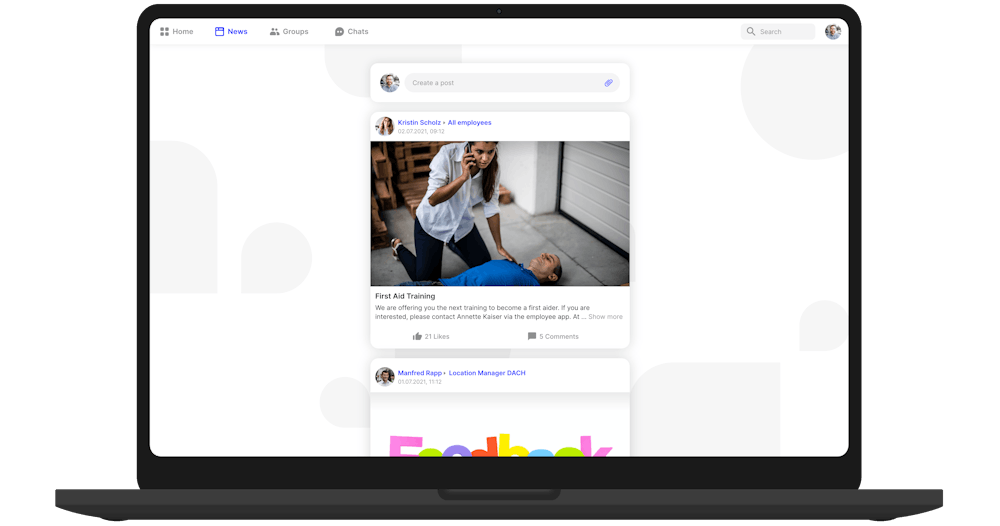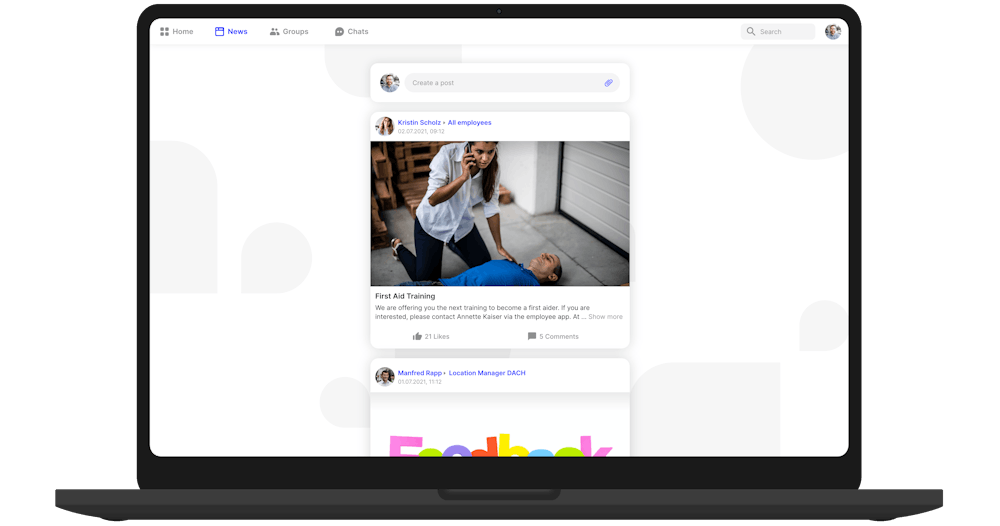 Branding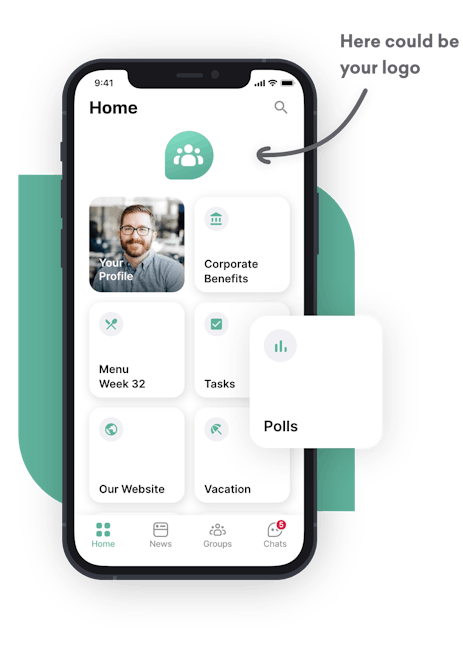 Your app, your logo, your branding
With the employee app in your own corporate design, you create trust within the workforce. Increase employee identification with your company and promote employee satisfaction. Your own employee app strengthens the team feeling and establishes your company as a brand.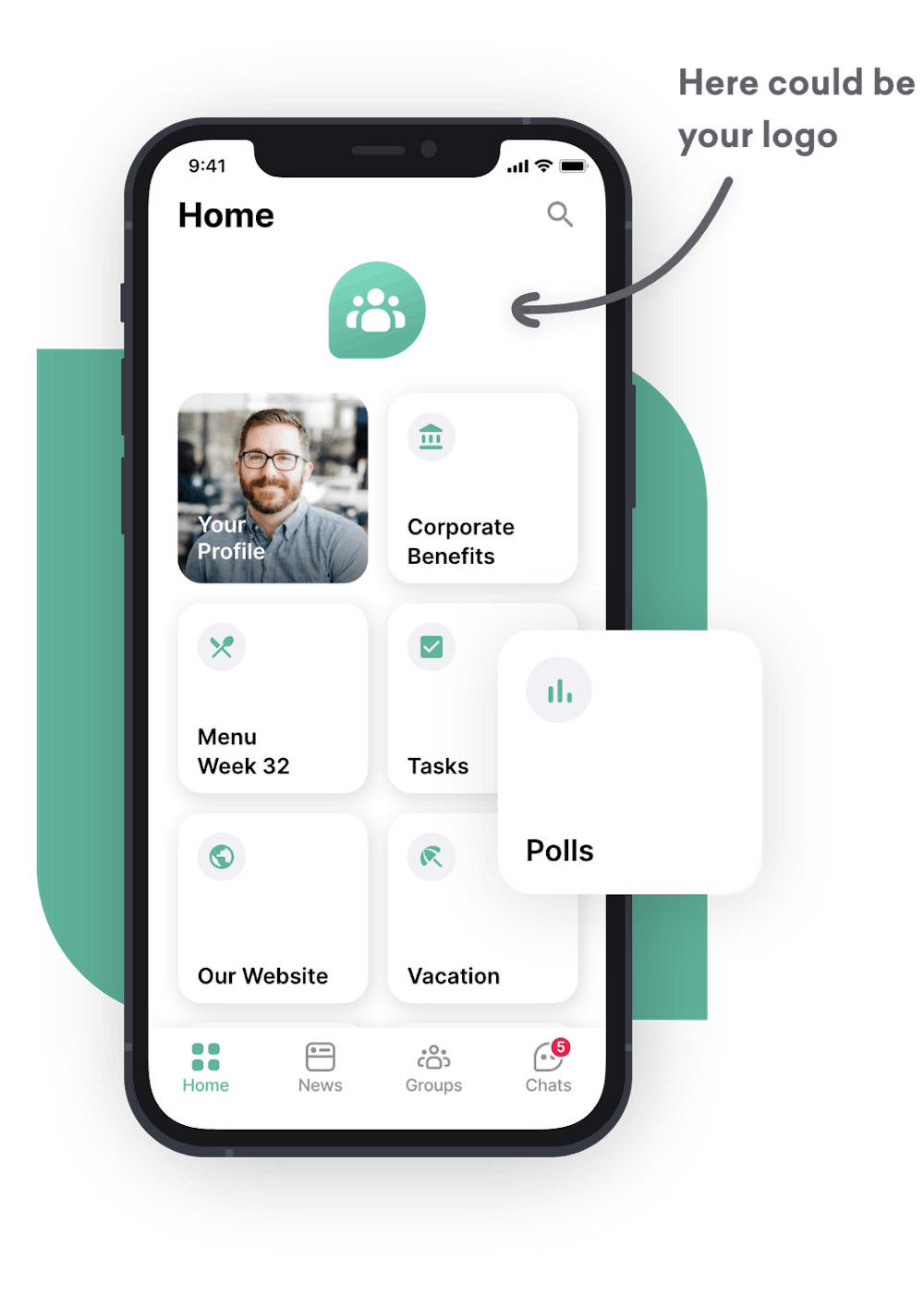 Interaction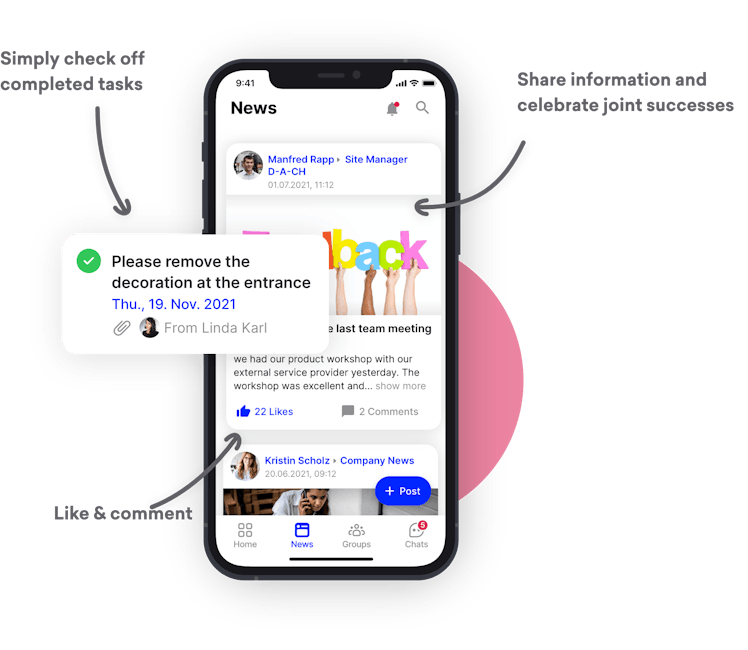 From monologue to dialog
Enable your employees to contribute ideas and suggestions for improvement. In this way, process optimizations, customer feedback and creative ideas are passed on directly to the manager. This not only leads to proven higher employee satisfaction, but also saves time and costs.